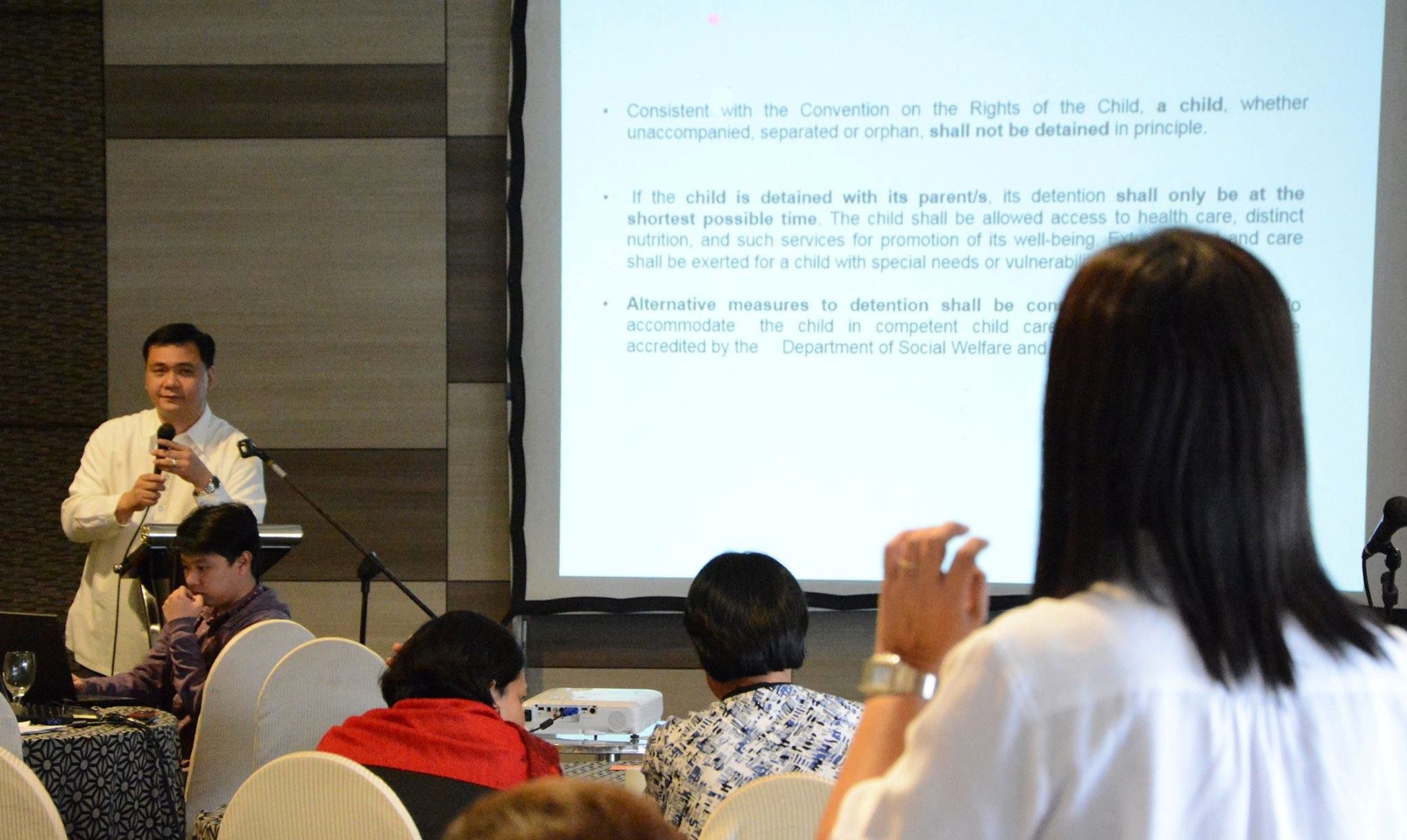 Timeframe: 2012 - Ongoing
Entities sharing this good practice: Republic of the Philippines, Department of Justice-Refugees and Stateless Persons Protection Unit (DOJ-RSPPU)
Submitted by: Chief State Counsel George Ortha II
Partners: UNHCR Philippines
The Philippine Government has assumed full responsibility over the protection of asylum-seekers, refugees, and stateless persons through the refugee status determination procedure established in 1998, which was later expanded in 2012 to include the stateless status determination procedure under the Department of Justice – Refugees and Stateless Persons Protection Unit (DOJ-RSPPU).
While the country has had a long history of protecting persons of concern (POC), it was recognized that initiatives to strengthen State capacity, especially for asylum authorities, are necessary in order to strengthen national asylum procedures. Given this, the DOJ-RSPPU has undergone various capacity development activities, which remains a continuous initiative to allow the Unit to take on specialized or advanced training sessions that include introduction to RSD, and specialized trainings on protection including: gender-based violence, child protection, and exclusion, among others. However, recognizing that other Government agencies also play crucial roles in ensuring access to asylum and protection services, modules on refugee protection and statelessness have also been offered to service agencies to ensure that the unique circumstances of POC are considered in the delivery of services. In fact, capacitating partner agencies is an annual activity of the DOJ-RSPPU and has allowed for better coordination and engagement among relevant agencies. Capacity strengthening initiatives include face-to-face and virtual lectures and workshops, as well as study visits in cooperation with UNHCR and other States.
In the face of the pandemic, the DOJ-RSPPU, together with representatives from the Supreme Court, Philippine Judicial Academy, Office of the Court Administrator, House of Representatives, and the Senate of the Philippines, underwent the Introduction to RSD e-learning via UNHCR's Learn and Connect. This ensured the continuation of capacity development programs despite the limitations posed by COVID restrictions.
Capacity strengthening initiatives allow relevant partners to be informed of the general circumstances, protection concerns and existing referral mechanisms for POC. If partners are capacitated, barriers to accessing rights and services can be minimized as mechanisms can be designed to reflect the specific concerns of POC. These engagements also serve as a means to discuss policies or any other challenges in implementation, which may be considered as points for advocacy for other offices or partners. Since 2012, more than twenty (20) Protection Officers, Management staff, and personnel of the DOJ-RSPPU have received multiple trainings on refugee protection and statelessness, as well as other specific areas of concern, including interview techniques and exclusion. Around one thousand (1,000) personnel from different Government agencies have also been capacitated on refugee protection and statelessness since 2012, which include agency or service-specific modules to ensure the practicality and applicability of the capacity strengthening sessions. In addition, study missions have been contributory and instrumental to the Philippine Government in catalysing positive action towards an advocacy. Some examples include the (1) accession to the 1954 Convention Relating to the Status of Stateless Persons and institutionalization and implementation of the Refugee and Statelessness Determination Procedure following the Study Missions to Spain, France, and Hungary in 2011; and (2) removing barriers in accessing livelihood opportunities for refugees and stateless persons through the waiving of the employment permit for refugees and stateless persons after the Study Mission to Korea in 2017.
Capacity strengthening initiatives helped improve POC's access to protection services during the pandemic. Despite adopting remote and skeletal workforce arrangements, services continue to be extended as partner agencies are already familiar with the necessary case management procedures that have to be undertaken in consideration of the circumstances of POC. This, in turn, allows POC to have a safety net that guarantees their protection despite the ongoing pandemic. With limitations on social distancing and public gatherings, and to ensure the health and welfare of partners, capacity strengthening initiatives were also adapted for online access. This has allowed more participants located outside Metro Manila to benefit from the lectures on refugee protection and statelessness.
Pre-pandemic, there was heavy reliance on face-to-face activities as a means to conduct capacity strengthening initiatives. With the restrictions posed by the pandemic, it was important that available facilities and tools were maximized to allow trainings to continue virtually. The fact that both the facilitators/lecturers and participants had access to internet and video conferencing facilities assured that trainings can still be undertaken despite the pandemic. Online resources for activities (e.g., Kahoot, Mentimeter, poll and break-out features of computer applications, etc.) also allowed facilitators/lecturers to innovate activities to allow lecturer-participant engagement. The reach of and benefit from existing UNHCR learning modules, such as on Introduction to Refugee Status Determination (RSD), were also maximized by providing select government agencies access to the online module.